Ciao Ragazzi,
tutto fantastico come sempre anche se credo sia un plus lasciare campo ad una più ampia personalizzazione per non rendere tutti i BE "uguali" :)
Ci sono news in merito a questa discussione?
https://wubook.net/forum/showthread.php?tid=1046
Perchè questo renderebbe il BE molto più vicino ai "cugini" più costosi :D
Thanks!!!!!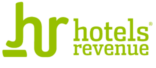 Consulenza, Servizi & Software per Hotels
Hotels Revenue S.r.l.| Ischia (NA) - Italy
Tel. +39 081 999 177 | info@hotelsrevenue.it
www.hotelsrevenue.it