05-06-2021, 11:42 AM (Questo messaggio è stato modificato l'ultima volta il: 05-06-2021, 11:43 AM da Hotels Revenue.)
Ciao Fede,
complimenti. Ottima Idea. TI segnalo un piccolo bug sui moduli contatti (non si prende le date). Come esempio ti rimando alla pagina contacts del minisito che ho creato:
https://minis.wbzak.net/?ep=b4b89846
Non facendo selezionare le date compare questo errore:Please, fill in the required fields and make sure to specify a valid range of dates. Thank you so much.
Thanks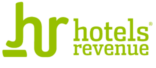 Consulenza, Servizi & Software per Hotels
Hotels Revenue S.r.l.| Ischia (NA) - Italy
Tel. +39 081 999 177 | info@hotelsrevenue.it
www.hotelsrevenue.it